GKA Hydrofoil World Cup Fortaleza returns for the second consecutive year, as the top hydrofoil freestyle riders have gathered for this event here on the shores of Ceara's capital city. Hydrofoil freestyle is still a relatively new discipline that is evolving rapidly and allows riders to kite at unique locations where the wind is much lighter.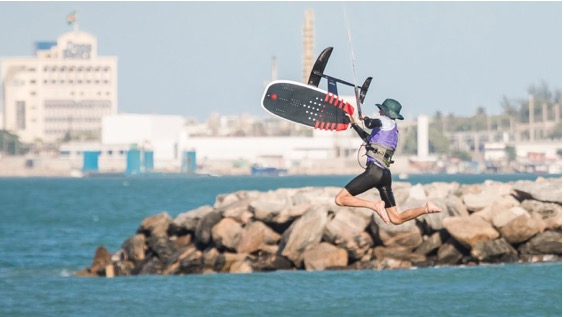 There are 12 men and 4 women of 9 different nationalities registered to participate at this event this week, where the forecast is looking very positive for each day of competition. Last year it was Fred Hope from the USA who topped the podium and won the GKA Hydrofoil Freestyle Championship title, and this year he will again have to face accomplished athletes such as Charles Brodel and Maxime Desjardins who will each be looking for a podium finish here at this event. The men will be competing here for the GKA Hydrofoil Freestyle World Championship title.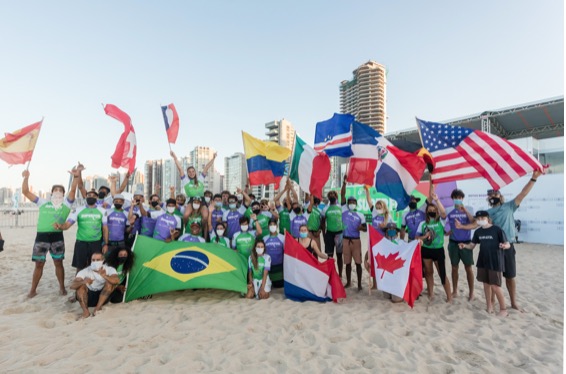 On the women's side, there is Samuela Mule from Italy, Aurore Gineste from France, German rider Maike Elisa and Kylie Zarmati from the USA who will all go face to face to battle the podium positions. As there are only 4 women registered to compete at this event, they will not be able to compete for a World Championship title, as that requires a minimum of 6 participants.
Rounds 1 and 2 for the men were completed for this first day of competition. Meanwhile, women were released for today. The judges were looking for height, execution, commitment, and innovation. Today, the action continues with the first possible start for the Hydrofoil Freestyle at 1 pm local time.
Related Posts