An oasis of relaxation, sport and a welcoming atmosphere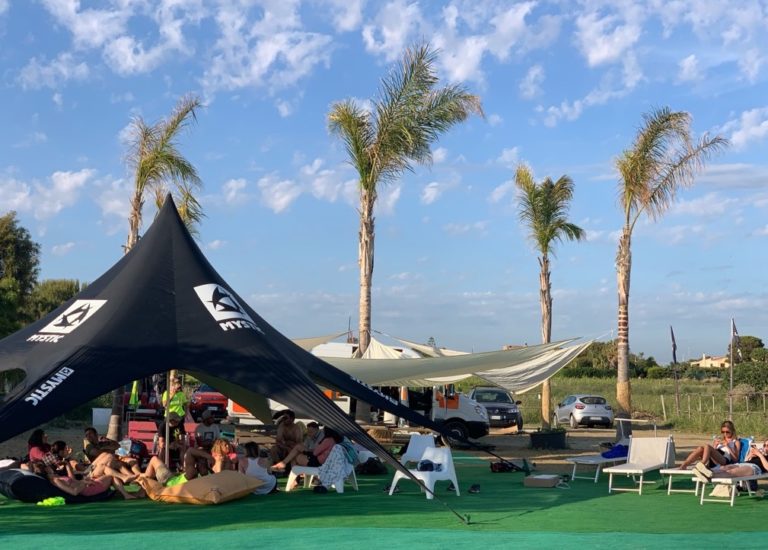 What makes Stagnone Kiteboarding a unique sports center is first and foremost the location: it is located in the Birgi district in the middle of the Kitesurfing village, near the historical schools, the Santamaria resort and the bars, kiosks and restaurants.
But in a slightly off-center position and isolated from the greenery, which allows its guests to experience a real oasis of peace. It can be reached via a dirt road that runs along the lagoon that can be done on foot, by bike or by car.
The large private car park adjacent to the school is very popular and is one of the few to have it. The sports center offers a large area set up with shaded spaces, sun loungers, palm trees, and facilities for guests who can change their clothes here, keep their belongings, get ready to go out and rest after the session drinking iced drinks.
Then there is the beach, a stretch of beach the only one in the whole Stagnone, about a dozen meters long and free from rocks, trees and other obstacles that allows a really comfortable and safe entry into the water.