Official Center
PRO CENTER IKO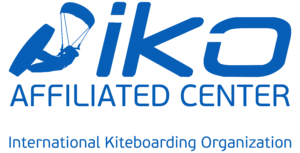 Learn, progress, improve your kitesurfing
Kitesurfing is a young extreme sport; with over 15 years of research, feedback, testing and development IKO has created a comprehensive program in several languages ​​to quickly and safely teach new kiters, trainers and instructors to safely develop the sport.
IKO has set the standard and partnered with international schools to provide this service and progression on a global scale.
Take part in the next one too
IKO Kitesurf Instructor Course
Learn, progress and teach kitesurfing with IKO to become internationally recognized for your skills and services. For the occasion, the Center organizes every year a course to become KITESURF INSTRUCTOR, take advantage if you have always wanted to teach your favorite sport for more info here is the link to find out the next course.
STAGNONE KITEBOARDING - IKO INSTRUCTOR COURSE
In short, it Stagnone it is a top destination, the first in Italy and among the most popular in the world.
Italian is spoken here of course, Sicilian indeed, but also English, French, German, Polish, Spanish, Russian, Chinese. Easy when you sail with everyone and you know kiters who come from all continents.