We make your kitesurfing vision a reality
Very often one wonders how a kitesurf course works è we are ready to carry out a search on the web, a little here and a little there, to get an idea of ​​what can expect us.
I'm Antonio Gaudini President ofItalian Kitesurf Association I have been kitesurfing since 1999 and in this article we will try to explain to you How the Kitesurf course at the Stagnone works at one of our favorite places.

Are you ready? Because this is only the beginning of a new adventure in your life, of a new experience. We will give you the secrets we have acquired to make you feel the emotion we had on our first glide. Many of you will totally change the way you see things. Kitesurfing is a disease you will never want to recover from!
Are you ready to find out how the Kitesurf course at the Stagnone works?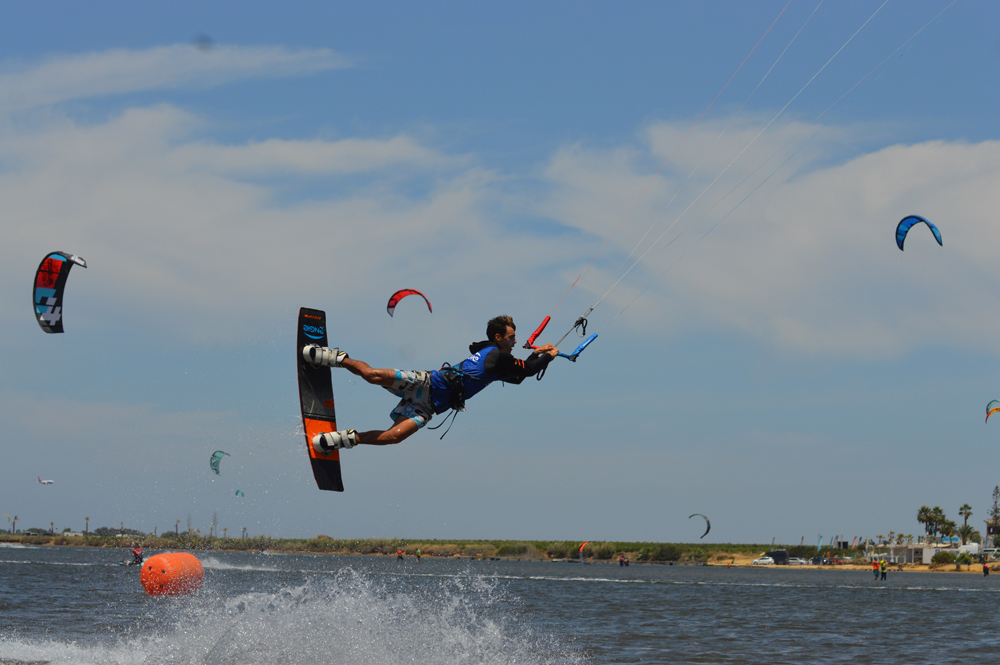 Perché scegliere noi per il tuo corso di Kitesurf allo Stagnone?
It is a simple question, which has many good answers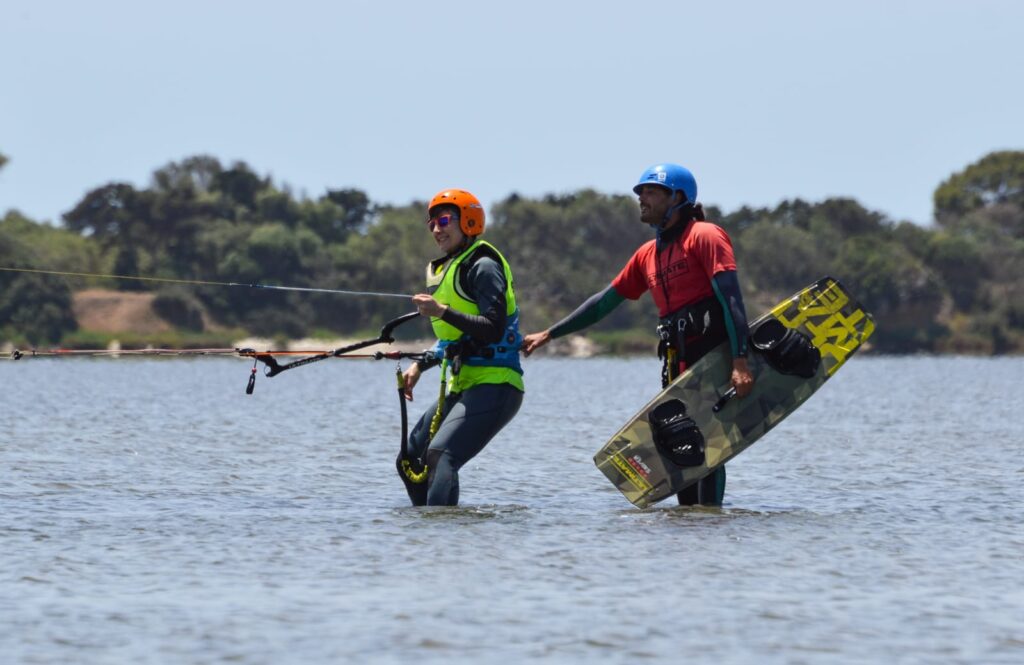 We used to be exactly like you, and we remember it very well
We were also beginners, and to get here we have already made the path that you will have to do. And starting from our past experience we have created our teaching method, an effective method, which works, and which has already led many people to become expert riders and in some cases multiple Italian and world champions.
All Stagnone kiteboarding instructors are all certified by the IKO
(International Kiteboarding Organization, the world's most prestigious organization in teaching kitesurfing) and thanks to their experience they will make you progress in a relaxed but extremely professional way, following the fastest and safest methodology.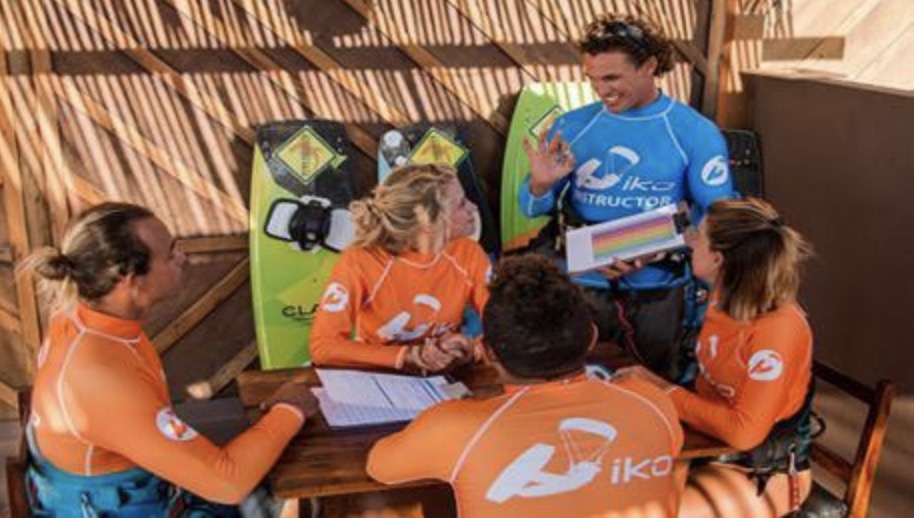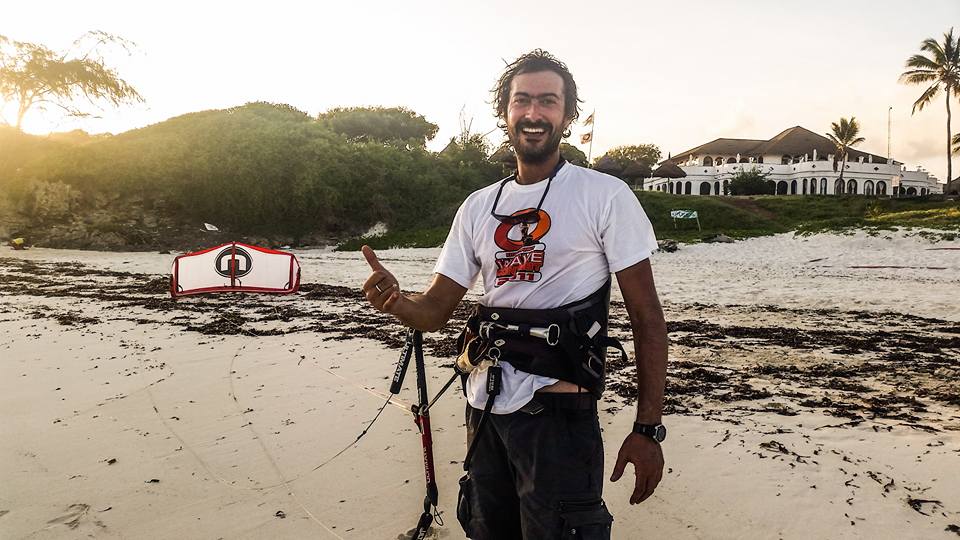 We are passionate riders
All Instructors who are part of the gang of Stagnone Kiteboarding they are madly in love with the sea and nature, waves, wind and water sports. These are our passions, and this is our lifestyle.
Because our teaching method has a specific purpose, which is to make you perfectly independent
Only in this way will you be able to experience this sport to the fullest and have fun to the fullest, moving in complete autonomy and knowing exactly what to do and how to behave when we will no longer be next to you.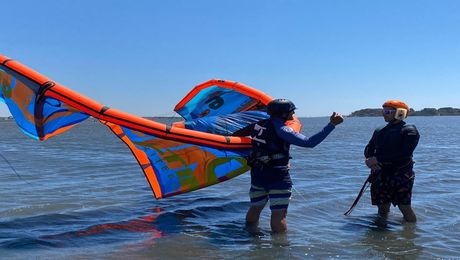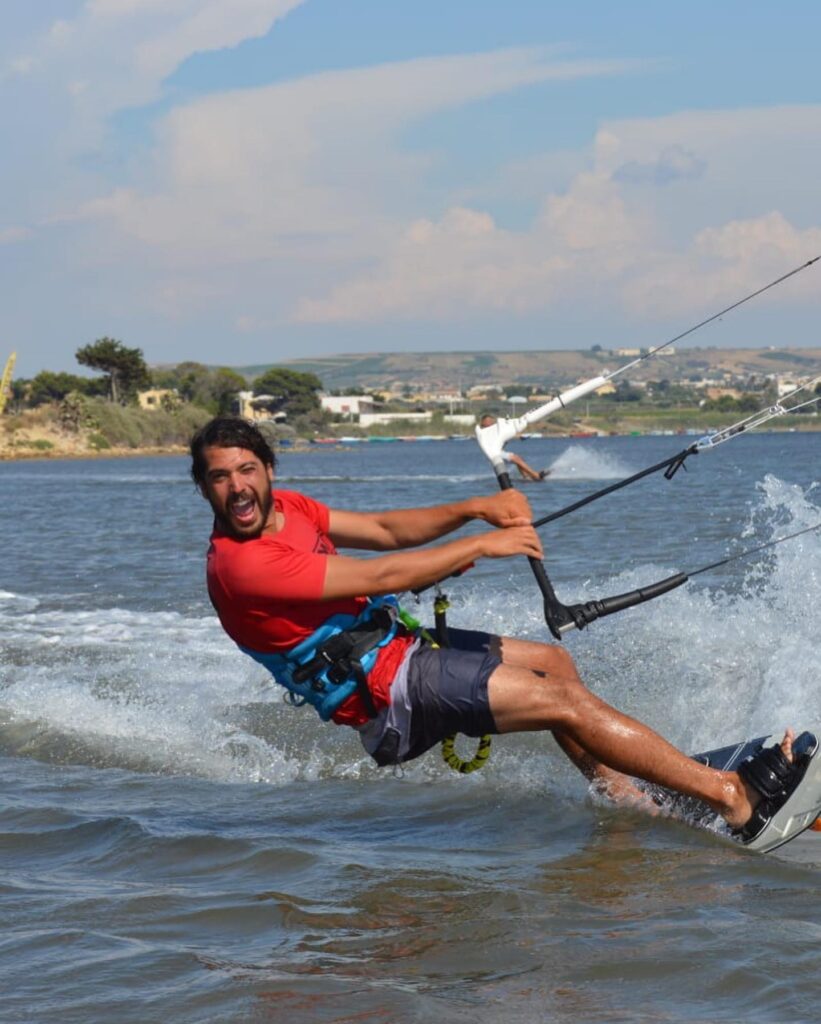 Perché in caso di mancanza di vento ti restituiamo i soldi
and you can choose whether to pay only the lessons actually held at the price of the individual lessons or to carry out alternative activities such as surfing, SUP or Wing Foil maintaining the advantageous price of our packages.
Finally, you must sign up for our kitesurfing course because, however carefree, we really don't leave anything to chance.
All our instructors follow a methodical and proven teaching method based on three fundamental steps:
we explain what to do and how to do it
we show you how to do it
we let you practice in total safety
a personalized path will be made for each of you
Learn Kitesurfing at the Stagnone of Marsala
There is no better place than Stagnone to learn the extraordinary sport of kiteboarding. With its long sunny days, its intense wind and its water that is always flat and free of obstacles, but above all always low where you always touch, this part of western Sicily offers incredible conditions for non-stop kitesurfing, throughout the year.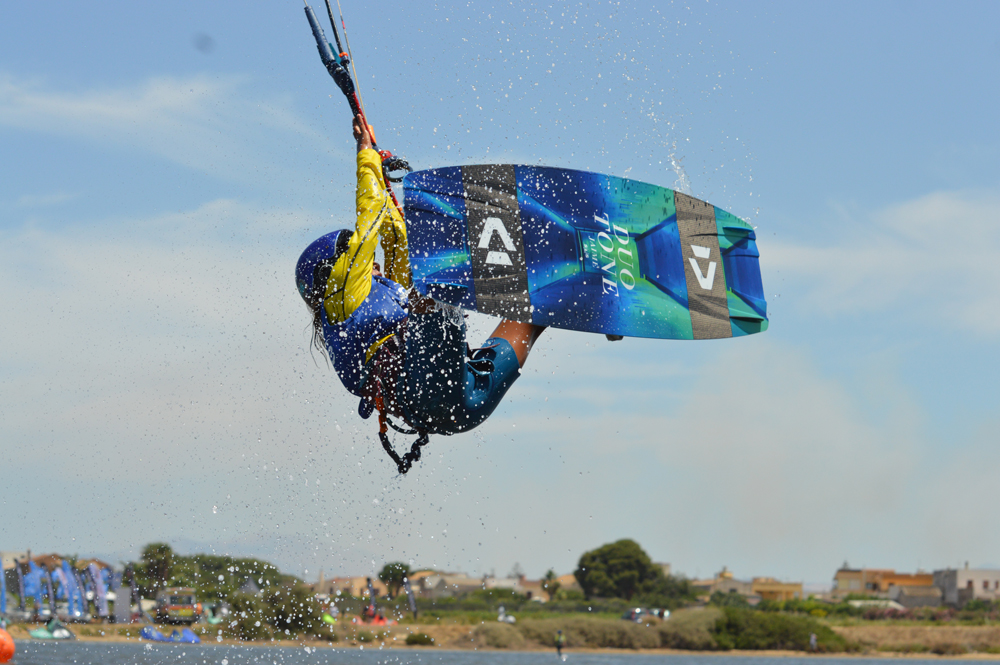 Our IKO certified instructors organize kiteboarding courses for any level, and therefore for beginners, intermediate or advanced. How does the course work for the various levels?
Our strength lies in the fact that we organize every single outing in the best possible way, weighing all the factors at play.
Before starting the lesson, therefore, we will take into consideration not only your skill level, but also the weather conditions.
Based on all this, we will organize the best Kitesurf course at the Stagnone. Thanks also to the position of our unique kite center as all types of wind enter, as well as being the only kite spot to have a small beach useful for entering and exiting the water.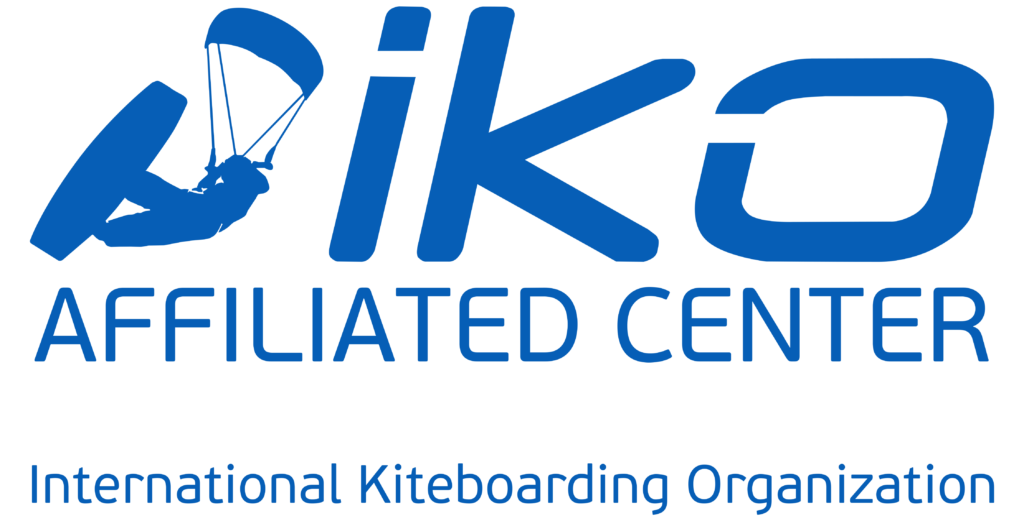 By signing up for our kite courses you will therefore have the opportunity to compare yourself with one-of-a-kind spots
Most likely, during your course you will find yourself practicing both in medium-light wind conditions, using larger sails, and in medium-strong wind conditions, therefore using smaller sails.
Only the wind will vary: you will find yourself practicing in flat water conditions, always
And it is precisely this that differentiates a beginner or a kiters who learns the kitesurfing at the Stagnone from those who learn in other places: to become an independent kiter in a very short time and then be ready to face them effectively when there will be no more instructors by your side.
The advantage of teaching at the Stagnone is the fact that one hour of lesson corresponds to 3 in the open sea with waves and current, well if you take off the first hours on the beach then you will enter the open sea, and from there everything becomes more difficult, because with the disturbing wave, with the current and you who with the water that reaches the gorge you must know how to manage both the sail and the board immediately, thus burning useless energy, and consequently your concentration phase will come to miss.
But all this to the Stagnone of Marsala it can not happen, yes because here being a protected lagoon, you will not have the wave that disturbs as well as the current that creates difficulties, but above all you will always touch in such a way that you can use all your energy to understand the perfect functioning of Kitesurfing, and learn much more quickly and accurately.
Do you want to live this great experience with us?
Fill out the form or contact us for info and a personalized quote.